The new year is finally here and we're into the full swing of 2018. Many of us have been contemplating our dreams to achieve throughout the following year and beyond. However, Robert Herjavec once said, "A goal without a deadline is just a dream". The key this year is to transform our dreams into goals, and then realise them.
There are a number of ways in which to do this. We have created an infographic to break down the structure of how to achieve your dreams in 6 key steps.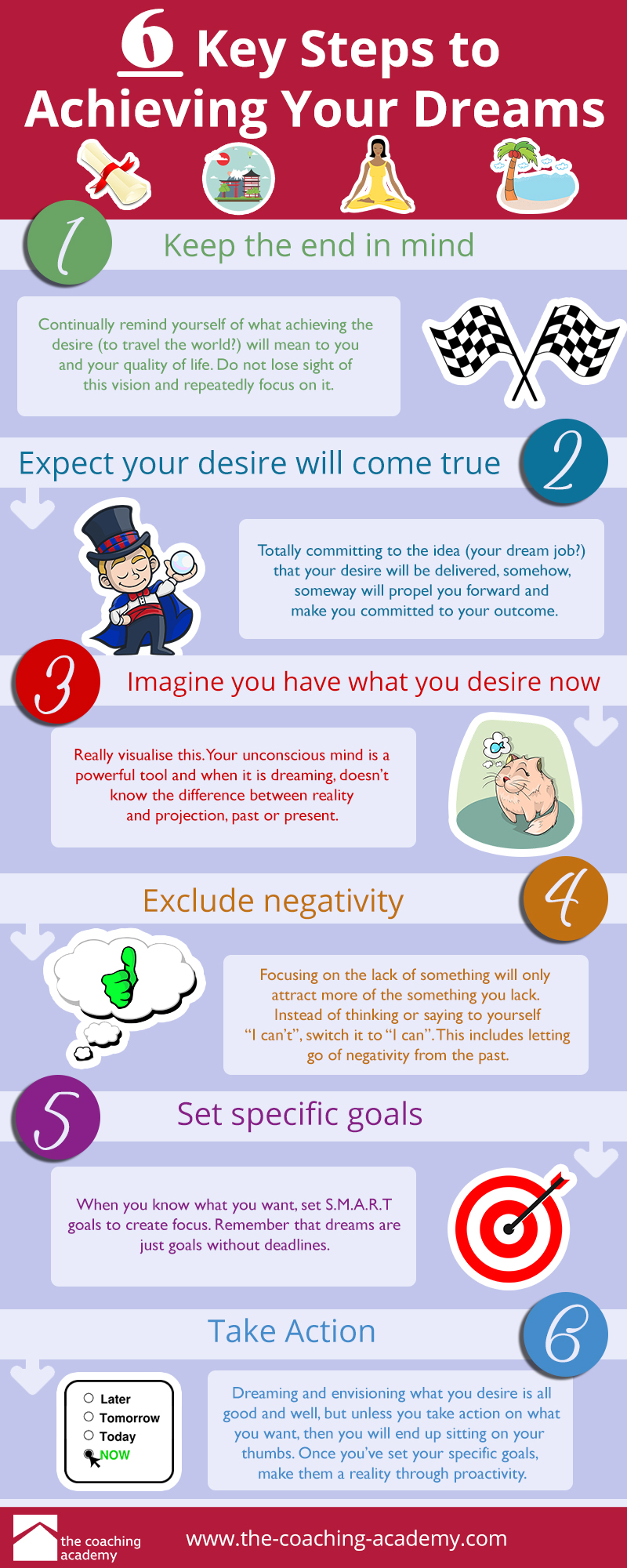 This should give you a sense of direction moving forward into this fruitful year. 2018 is set to be the best year yet!
Why not start 2018 by coming to our Free 2-Day Foundation in Life Coaching Event where you can find out if Life Coaching could be a potential full or part-time opportunity for you.
Our Free 2-Day course has been designed specifically for those, who wish to train to be a professional coach, acquire coaching skills to enhance the job they currently do or those who simply want to find out what coaching is and how it can benefit their and other people's lives.
FOR MORE INFORMATION, PLEASE CLICK HERE
If you would just like to know a little more about what Coaching is and how it can benefit you and the lives of others, please contact our Specialist Course Advisor, Jamil on 0208 996 4830 or email: Jamil@the-coaching-academy.com